Why make Sustainable Watches from Wood?
If you want to make a statement about the environment or are looking for a stylish watch for yourself or as a gift, you have come to the right place to find a sustainable watch.
Many people around the world wear a watch every day, but why are most traditional watches made of plastic or metal? At WoodWatch we do things differently. Below we list several advantages of wooden watches over traditional watches.
Eco-friendly watches made of wood
Wooden watches do not only last a long time with proper maintenance, they are made from natural materials that are renewable and reusable. If durability is important to you, this could be a reason for choosing an eco-friendly watch made of wood, over a metal one.

Sustainable watches, easier to recycle
In many cases, most of the materials used to make wooden watches can be recycled. At WoodWatch, we've even set up a recycling program, so you don't have to worry about where your old watch is going when you're finally ready to part with it. We ensure that your sustainable watch is carefully disassembled, and the eligible parts are recycled.
Energy-efficient production of eco-friendly watches
While this is not something many people think about when buying or wearing a new watch, the process of making a watch can require a lot of energy. This is especially true for metal watches, as they are often mass-produced. Wooden watches are eco-friendly because they can be easily made (partly) by hand and save energy because machines are not so heavily needed during the manufacturing process.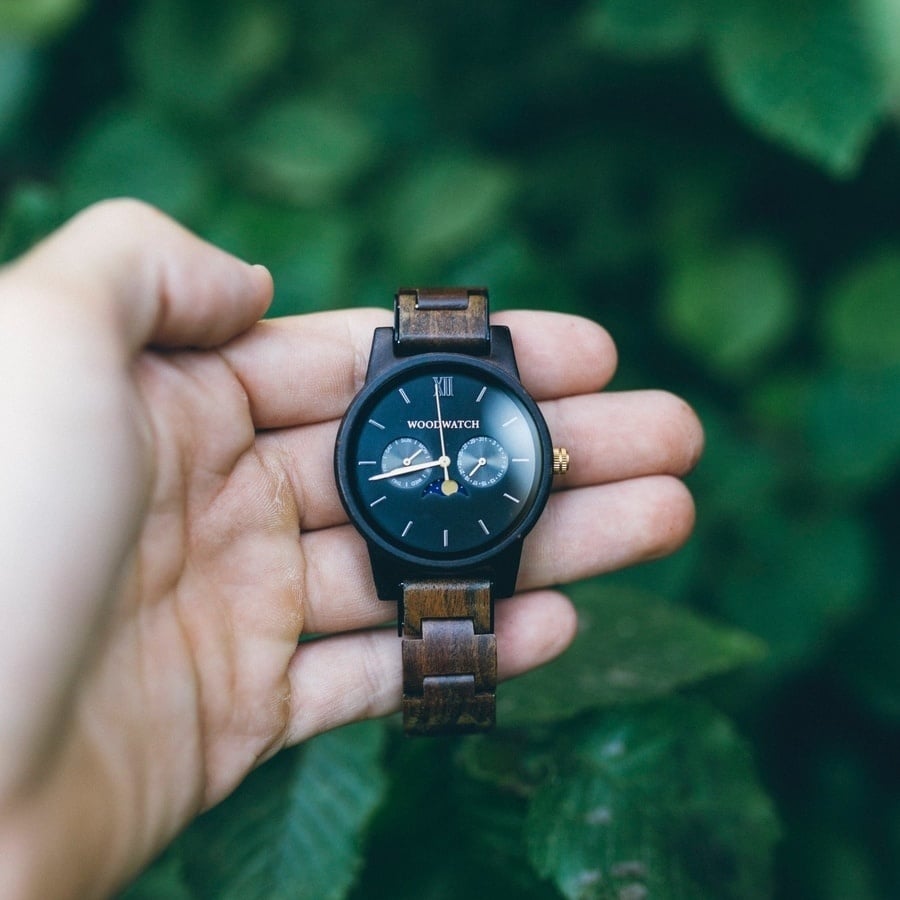 Wood is a renewable resource
Wood is a natural material that, derived from sustainable projects, can be used very effectively for making watches and other products. Wood grows back, it's that simple! To further support this process, WoodWatch plants 3 trees for each product sold with partners Trees for All and Trees for the Future.
Wooden watches are lightweight and comfortable
When you wear a wooden watch on your wrist, you will immediately feel the difference in weight between metal and wooden watches, making them an excellent choice for those with busy and active lifestyles. Your watch will also not feel too hot outside in the sun. In addition, this brings an extra advantage. Because your wooden watch is lighter, the shipment of your WoodWatch leaves a smaller CO2 footprint.
Wooden watches are unique
Not everyone has a wooden watch. Although they are growing in popularity, they still aren't seen everywhere. Wooden watches are very beautiful to look at because they are often handmade or hand-finished and there are many creative and complex designs to be found. Besides, no watch is the same due to the unique characteristics of each wood type and the specific piece of wood that is used in creating the wooden watch.
As a wooden watch ages, its appearance can change. This is nothing to worry about. The unique character of the wood becomes more and more visible as time passes and therefore becomes even more beautiful.
Feel more connected to nature with a wooden watch
Wooden watches are not only unique but are also a daily reminder to feel more connected with your surroundings, go offline more often, and live more mindfully. This little connection with nature, right there on your wrist, especially if you spend a lot of time indoors because of work or when you live in a busy city, can make a big difference.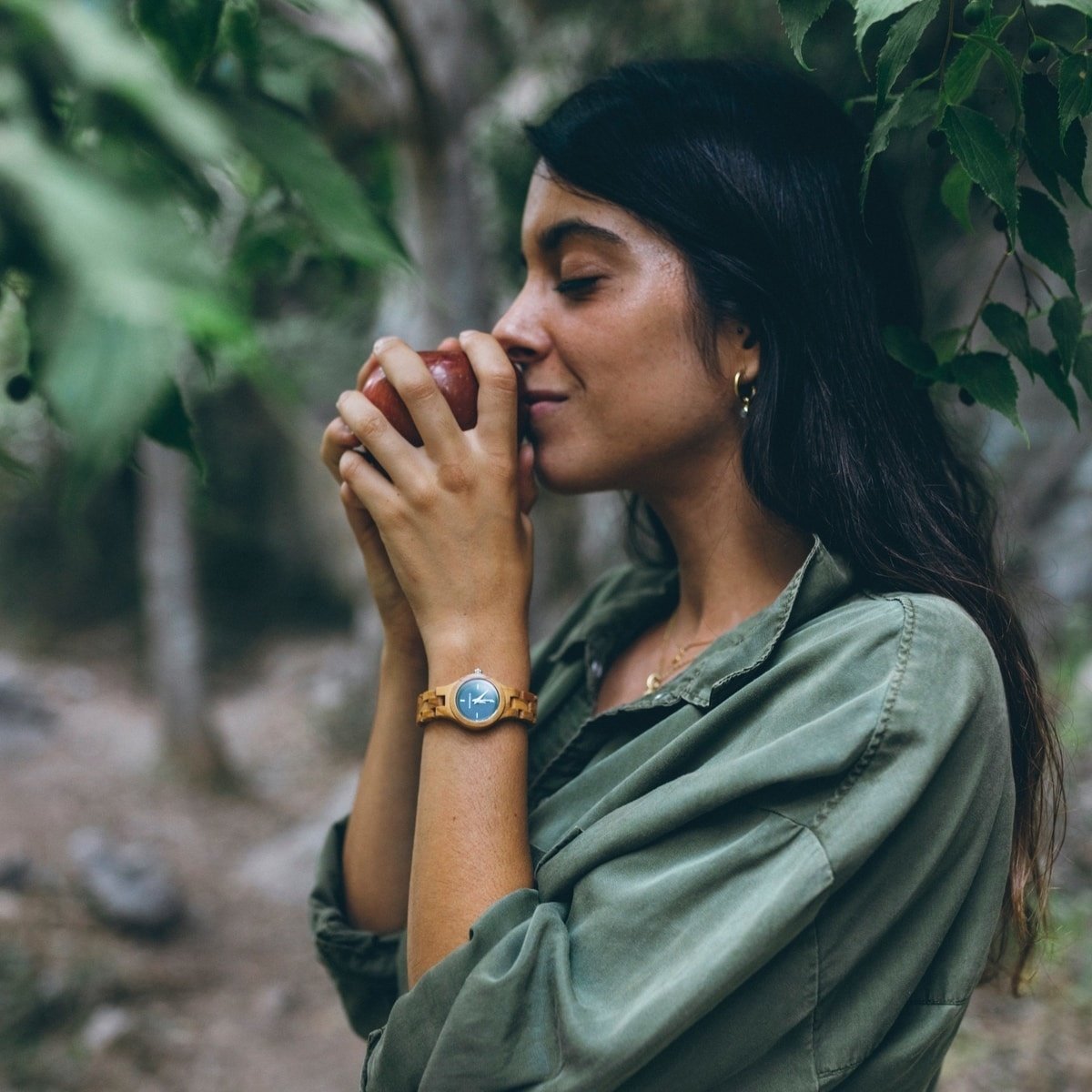 Convinced of the benefits of a wooden watch? Discover the extensive WoodWatch collections for both men and women and plant 3 trees with every purchase! Additionally, at WoodWatch you can, as a gift or just for yourself, engrave a meaningful message on the backplate for an extra personal touch!