7 Reasons Why a WoodWatch is the Perfect Valentine's Gift
Our watches are made with love. Love for planet Earth, true craftsmanship and our customers.
Keep reading to find out why you should surprise your beloved one with a WoodWatch this Valentine's Day.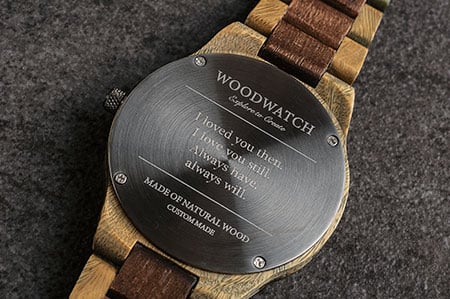 1. Personal message
Personalize your WoodWatch with a unique engraving for an extra special Valentine's gift. The day you met, your wedding anniversary, a cherished location or perhaps a meaningful quote. Add a heart emoji for a romantic touch! Both the backplate of the watch as well as the wooden gift box can be engraved with our easy-to-use engraving tool.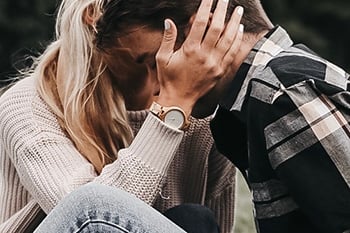 2. Always by your side
An elegant gift that's always by your loved one's side – literally. A WoodWatch is an everyday reminder of the beautiful connection you share – whether you spend each day close to one another or far apart.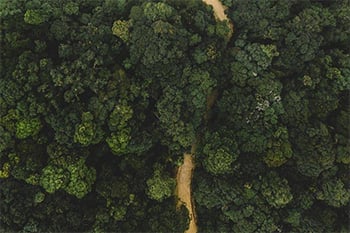 3. Love your partner - love planet Earth
Why not show mother Earth a little love this Valentine's Day? A WoodWatch is a sustainable gift that gives back to our planet. Together with Trees for the Future we plant a tree for each watch sold. This not only compensates our carbon footprint, but also helps lift local communities out of poverty in Senegal, Cameroon, Kenya, Tanzania and Uganda.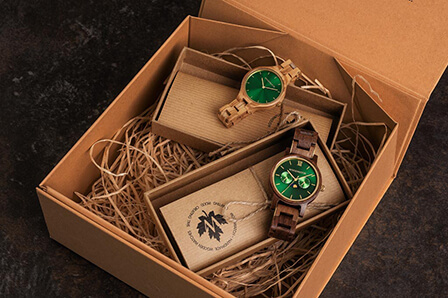 4. Unique
Tired of the clichéd roses, teddy bears and chocolates? A WoodWatch is a unique present that you won't find anywhere else. Each WoodWatch is lovingly handcrafted using only the finest all-natural materials from sustainable, fair-trade sources. Each watch features a unique grain pattern, giving it a distinct character.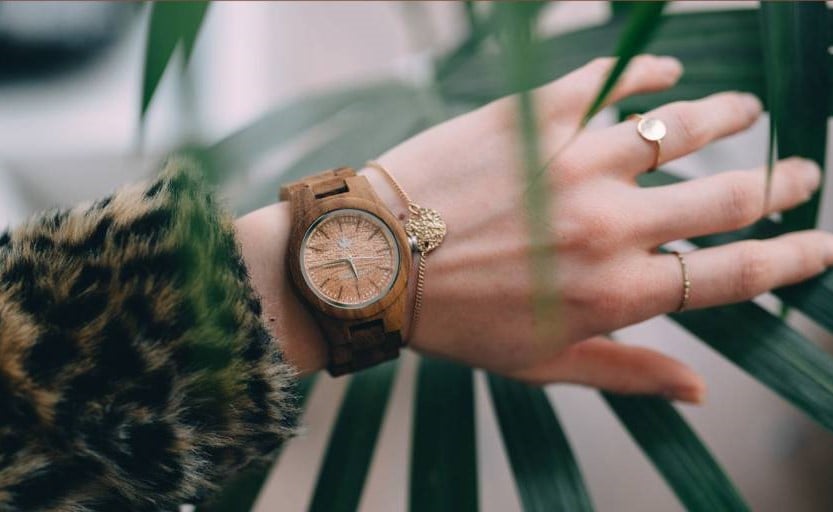 5. The perfect accessory
Our collections consist of beautiful, elegant watches that suit any outfit. Choose from a wide range of styles to match their personality: classic, trendy, sophisticated or adventurous. Our timeless designs will never go out of style.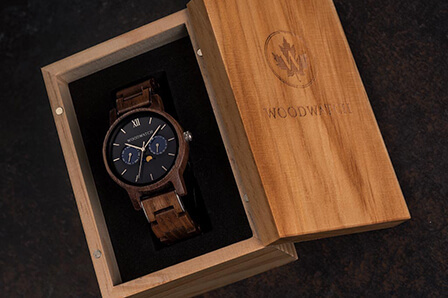 6. Classic
In our high-tech world of smart watches, a WoodWatch makes a statement. Forget about calories or steps and focus on what really matters. Spending time with those you hold close to your heart.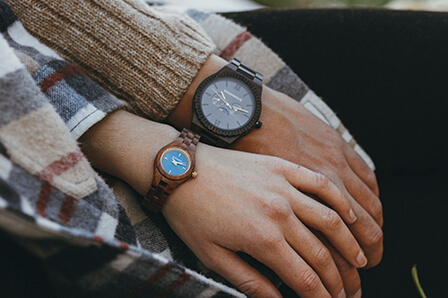 7. Finally on time
Who says romance can't be practical? Give the gift of punctuality this Valentine's Day. Our premium design watches are built to ensure long-lasting accuracy and precision. Your partner will never show up late again for date night with one of our quality timepieces.
Inspired? Discover the world with your own WoodWatch and don't forget to surprise your partner with a unique gift. You can buy an original WoodWatch from just $99. Take a look at our collections or directly visit one of our best-selling products:
Discover our watches from just $99.-