5 Reasons Why a WoodWatch is the Perfect Gift
Are you still looking for the perfect gift to put under the tree? Do you want to surprise your loved ones with a truly unique present this year? Keep reading and discover why a wooden watch is an excellent gift choice.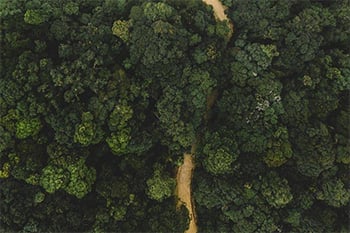 1. Sustainable
Conscious shopping can be a challenge in today's consumerism focused society. That's why our sustainable watches are the perfect ''green'' gift. Our watches are made from all-natural materials. We only use trees from sustainable, fair-trade sources. In addition, we plant a tree for each watch sold. A beautiful gift for you, and for Mother Earth.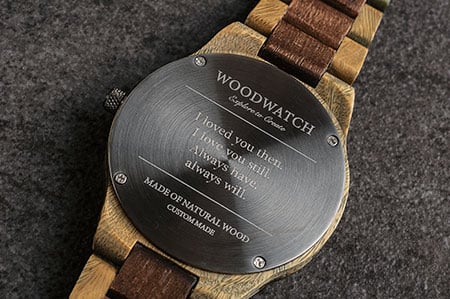 2. Personal
Make your watch even more unique by having a personal message engraved on the backplate of the watch. It's easy to design your message using our new engraving tool, found on each product page. You can even add emojis for a playful touch. The lid of the wooden gift box can also be engraved with a personal message, meaningful quote or date.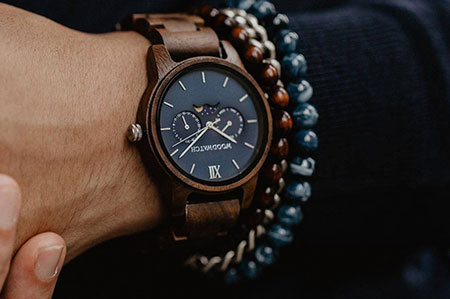 3. Stylish
Our collections consist of beautiful, elegant watches for both men and women. There's a stylish design for everyone, whether you like refined or rough, classic or trendy. A watch is also a practical gift. It's worn every day and serves as a daily reminder of your bond. Discover our watches here, from €89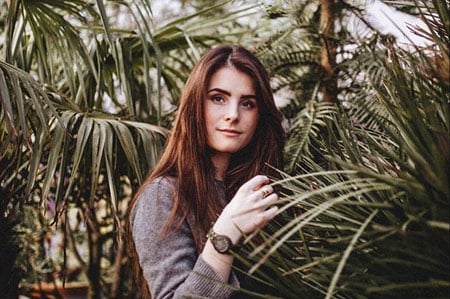 4. Original
How often do you see a wooden watch? Exactly. A WoodWatch is a unique present as well as an eye-catcher. Do you want to surprise someone who truly has everything? Forget the umpteenth kitchen gadget or gift card and choose a unique present from one of our diverse collections.
5. Festive
To make gift giving even more fun, we're now offering free Christmas gift wrapping on each order. You can also temporarily add a free bracelet to your shopping cart. Free returns are available until January 11th 2019.
Inspired? Discover the world with your own WoodWatch or surprise your partner, sister or best friend with a unique gift. You already buy an original WoodWatch from $ 99. View our collections or go directly to one of our best-selling products:
Discover our watches, starting from $99.-